Are you planning to get a tattoo on your body? Well, we say you should have a study of the tattoo that you are getting if you are not getting it just for the sake of body art. There are certain tattoos that are powerful and have a deeper meaning to it other than just being some random designs that are done for attraction. Viking tattoos are one of these tattoos that you should get if you want to have a powerful message to your body art. These tattoos have deep meaning and you should have one if you relate to it. The Vikings were a strong group of people who were great warriors and looted the European countries! They were headstrong in getting things done and if you are inspired by their history, here are Powerful Viking Tattoo Designs with their meanings that you can have without a doubt! With this, here are Small Tattoo Designs for Men with Deep Meanings!

However, before we
could get into the designs, here are some things about them, which you should
know before getting these tattoos!
Who were the Vikings?
Vikings were Scandinavian People who sailed and navigated to the European and the Asian continent in the desire to settle there. However, they were warriors and are known in history for that. The word Viking means Old Norse that in English translates to pirate raids. They originated from places like Norway, Denmark and Sweden between the 700ad to around 1100 ad aka Vikings age! And with this, here are Cute His and Hers Matching Tattoos For Couples!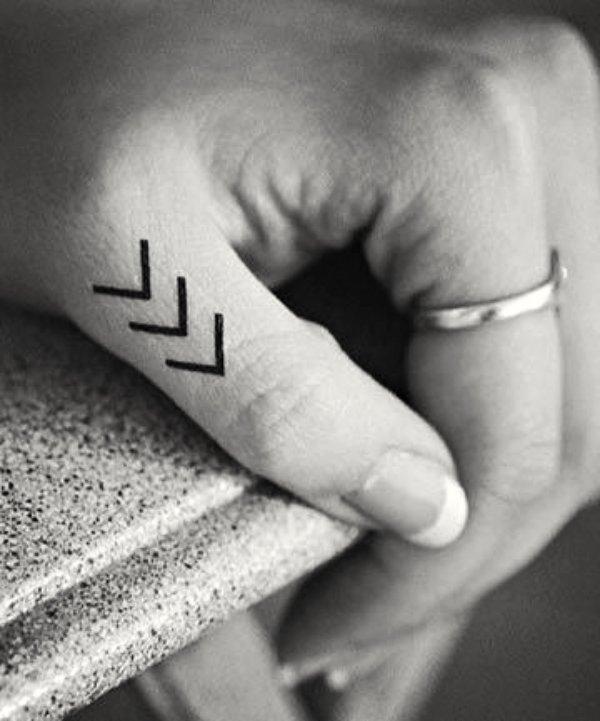 Image source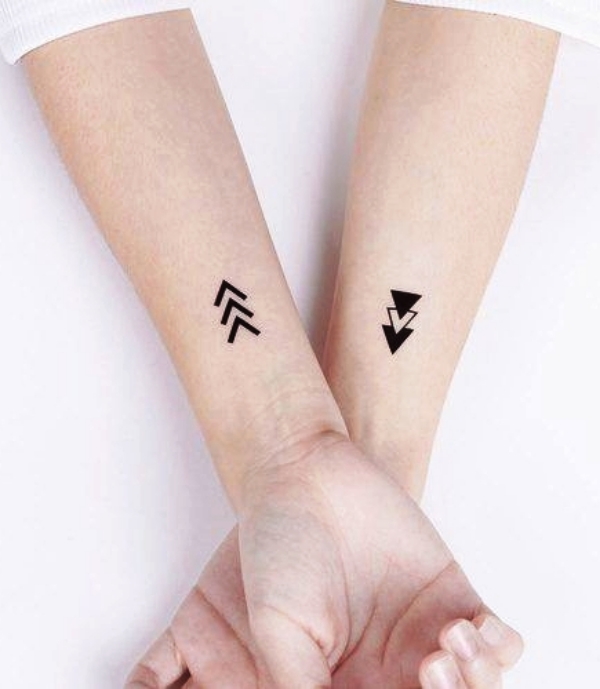 Image source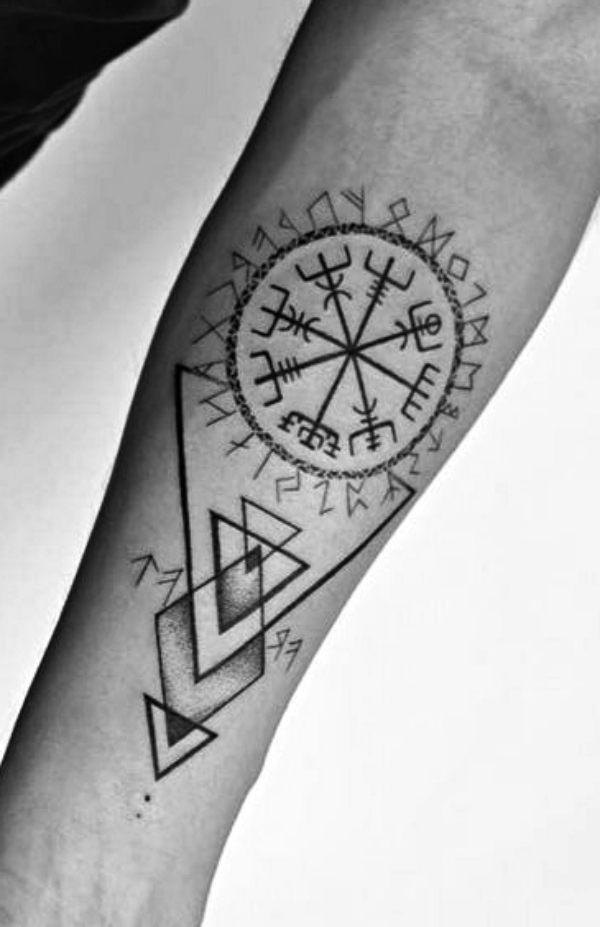 Image source
Image source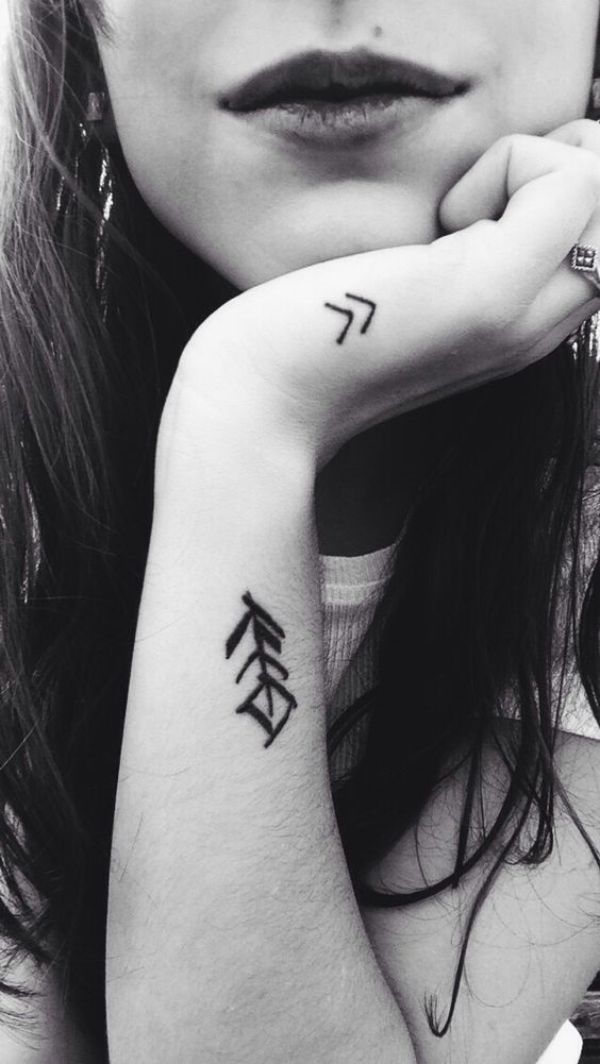 Image source
Did Vikings have Tattoos?
While some say they had tattoos related to Norse mythology, there is no proper evidence to prove it. It is said that the Vikings had their skin from the tip of their finger ranging through the arms until the neck covered in tattoos, which were green or black. Most of these symbols are Norse symbols. And here is How To Design And Create Your Own Tattoo In Best Way!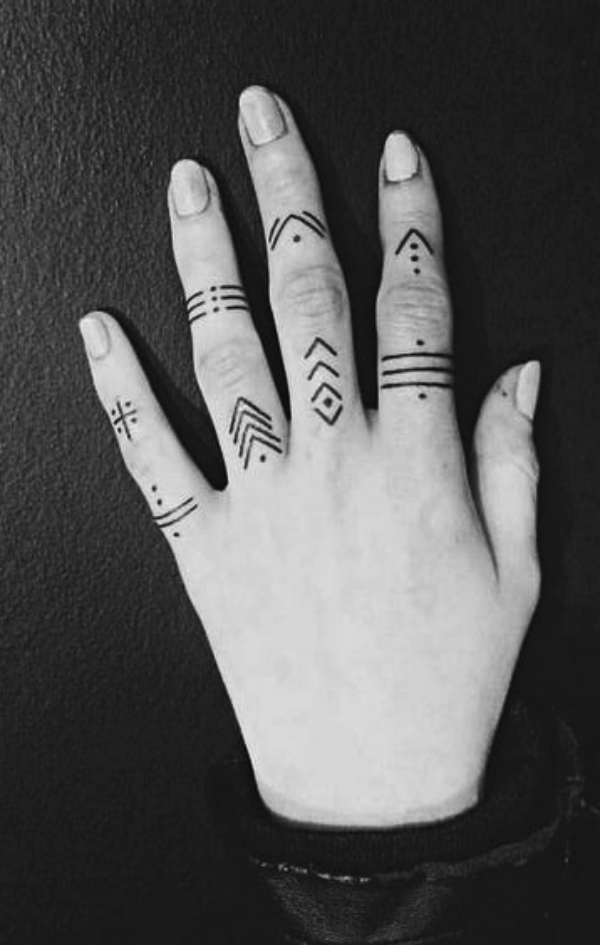 Image source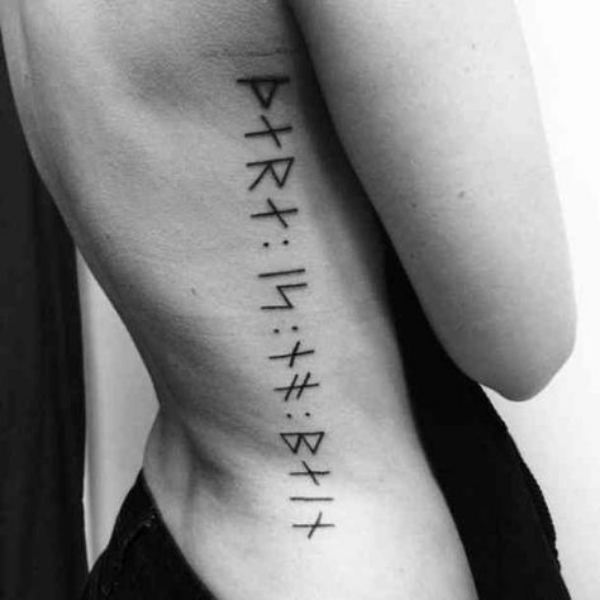 Image source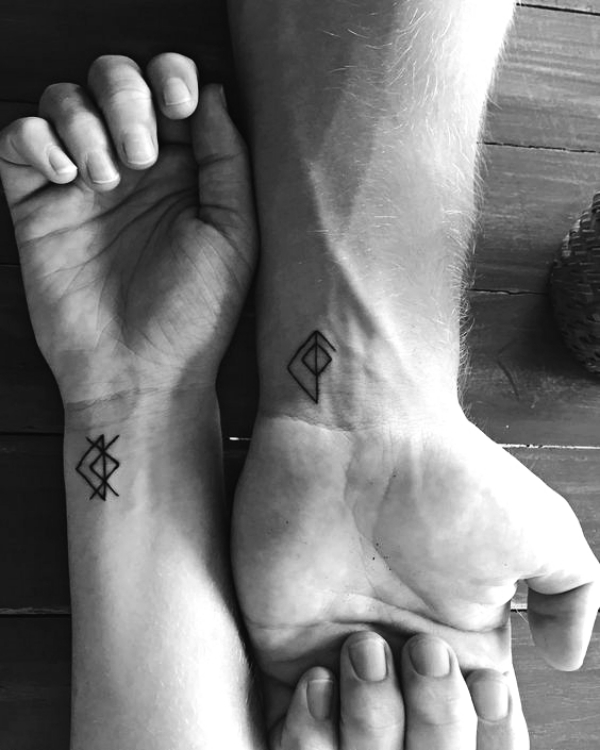 Image source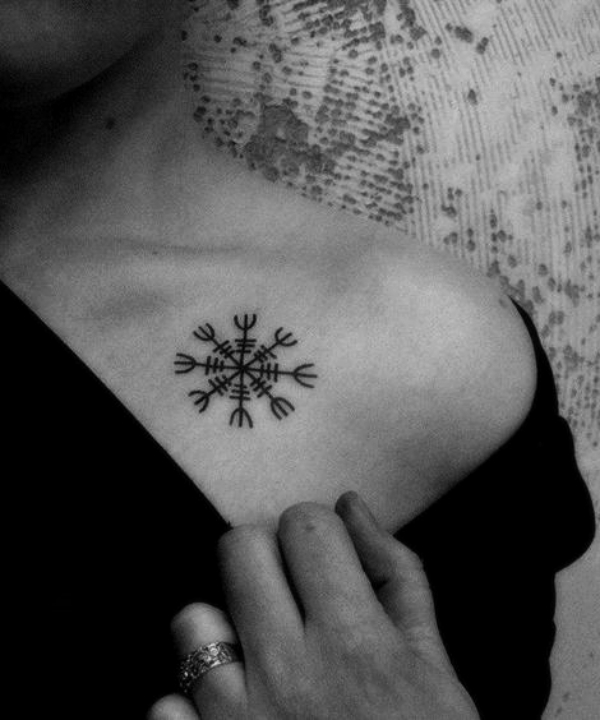 Image source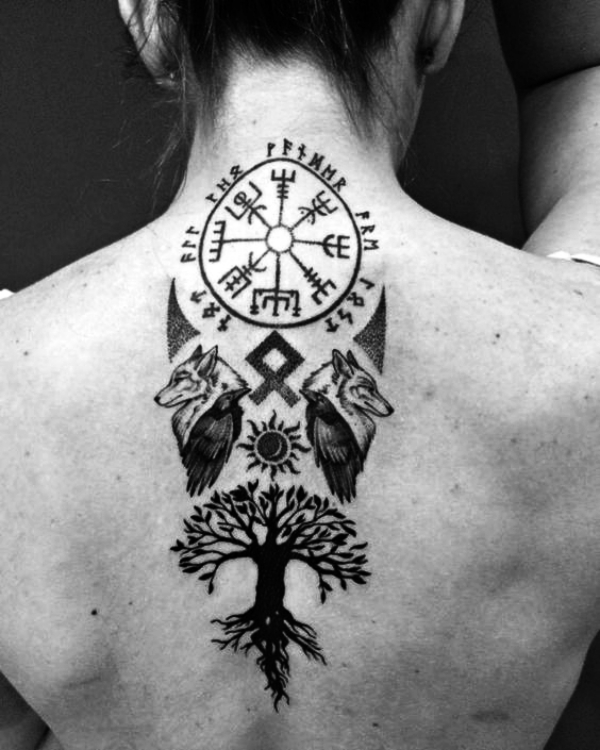 Image source
Aegishjalmur – The Helm of
Awe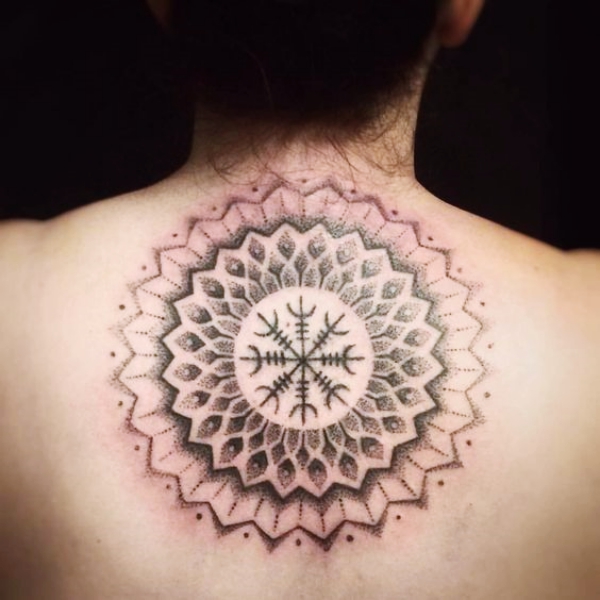 A powerful symbol of safety and protection, the helm of awe is believed to have eight tridents that are responsible for a side. This way the center is always saved. This shows that you should be like that not letting anyone take advantage of you. And with this, here are Unique Wrist Bracelet and Band Tattoos to Try!
The Valknut – Odin's Knot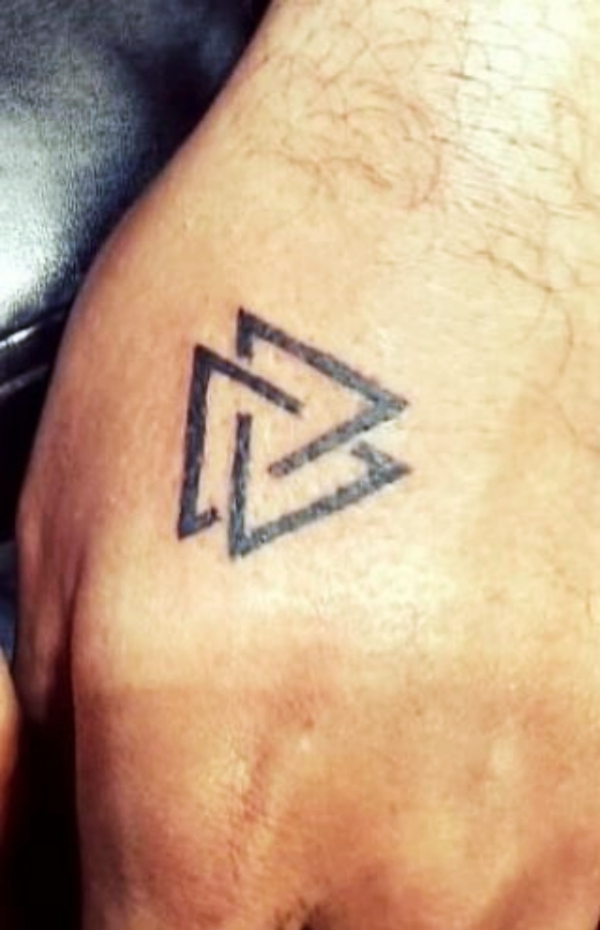 Image source
Representing the Norse god Odin, this
tattoo symbolizes three metals that are needed by the man to save himself.
The Horn Triskelion – The
Triple Horns of Odin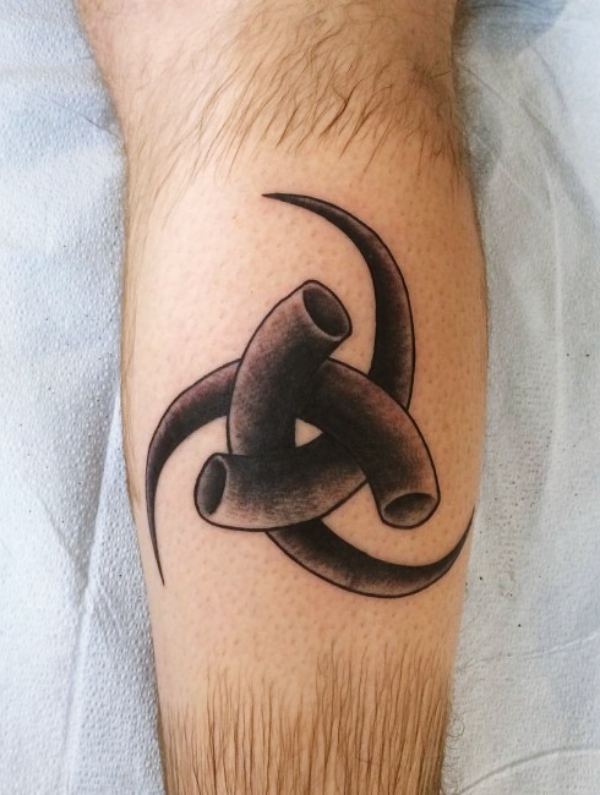 Symbolizing the Odin all father, these horns are the drinking vessels of the Vikings. Placed together this way they represent Odin. And here are a few Small Wrist Tattoos with Powerful Meanings!
The Troll Cross – Viking
symbol for protection
It is one symbol that is wearing
probably by everyone in the Viking group because it represents protection form
omens and band energies.
Yggdrasil – The Tree of Life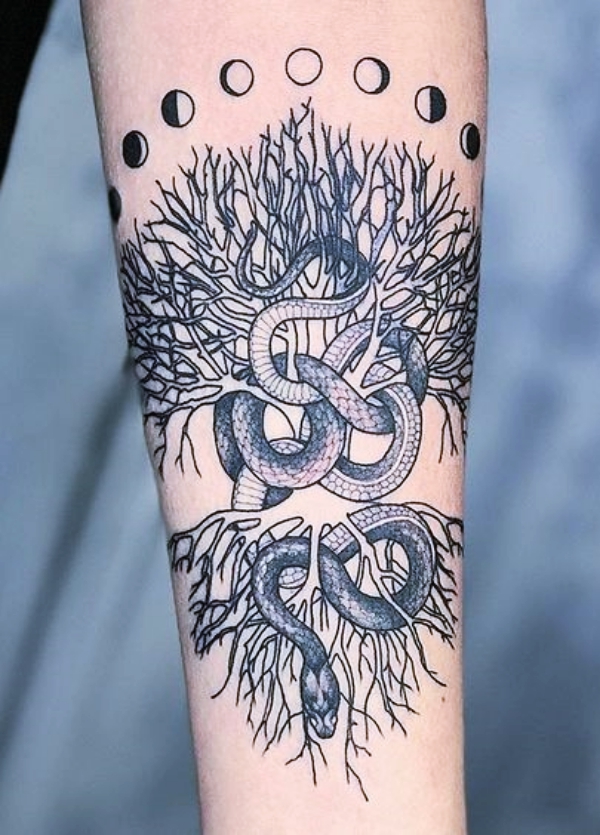 Image source
This tattoo represents life and the reasons for it. This tattoo means unsurpassed power, mystical deity and profound wisdom. With this, here are Good Luck Tattoo Symbols with Meaning Behind Them!
Vegvisir – The Viking Compass
Being a compass it is a guiding tattoo and means that if one has it, no matter what the circumstances are, he or she will never be lost and always have a way! And with this, here are Small but Motivational Quote Tattoos for Sedulous Beings!
Mjölnir – The Hammer of Thor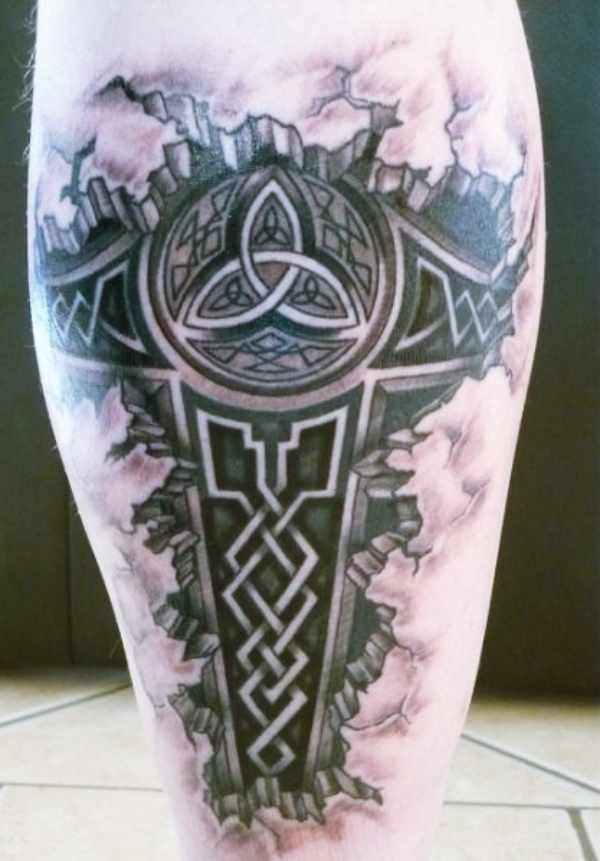 The weapon of the mighty Thor, this
tattoo symbolizes strength and worth!
Gungnir – The Magical Spear
of Odin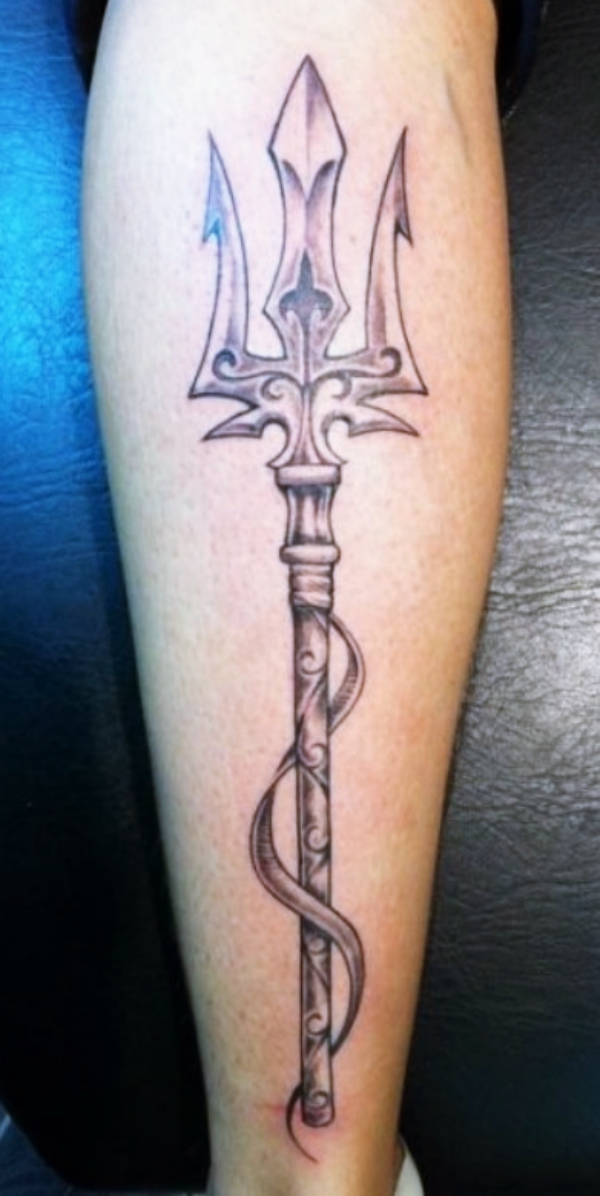 The magical spear of Odin symbolizes the
power, authority, and protection of the world. It is aka the swaying one and is
the weapon of Odin.
Huginn and Muninn – The Twin
Ravens of Odin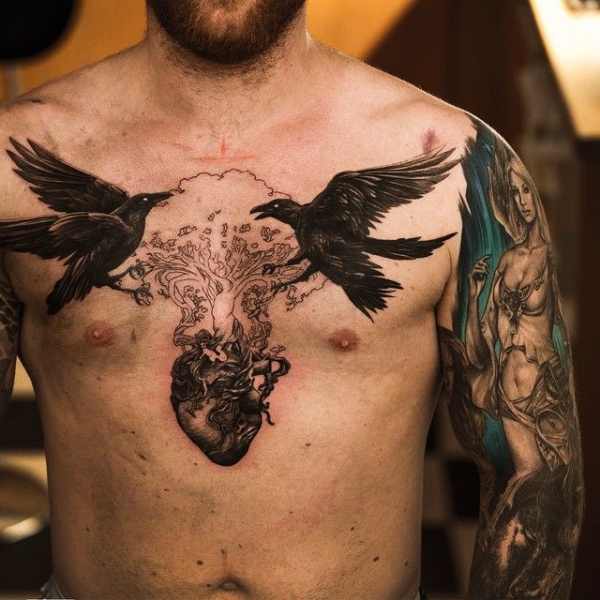 These are the pair of ravens that are believed to be flying all over the world. They symbolize thought and memory! In addition, humans dwell on them which is a dark symbol. Along with this, here are Tiny Tattoos with Gigantic Meanings!
The Web of Wyrd – The Matrix
of Fate
This tattoo is one of the runes that symbolize the past present and the future. It depicts that the actions of the past have got you here and the action you do now will decide your future. Are you a cosmic lover? then you should definitely check out these Solar System Tattoo Ideas for True Cosmic Lover!
Ouroboros
Tattoos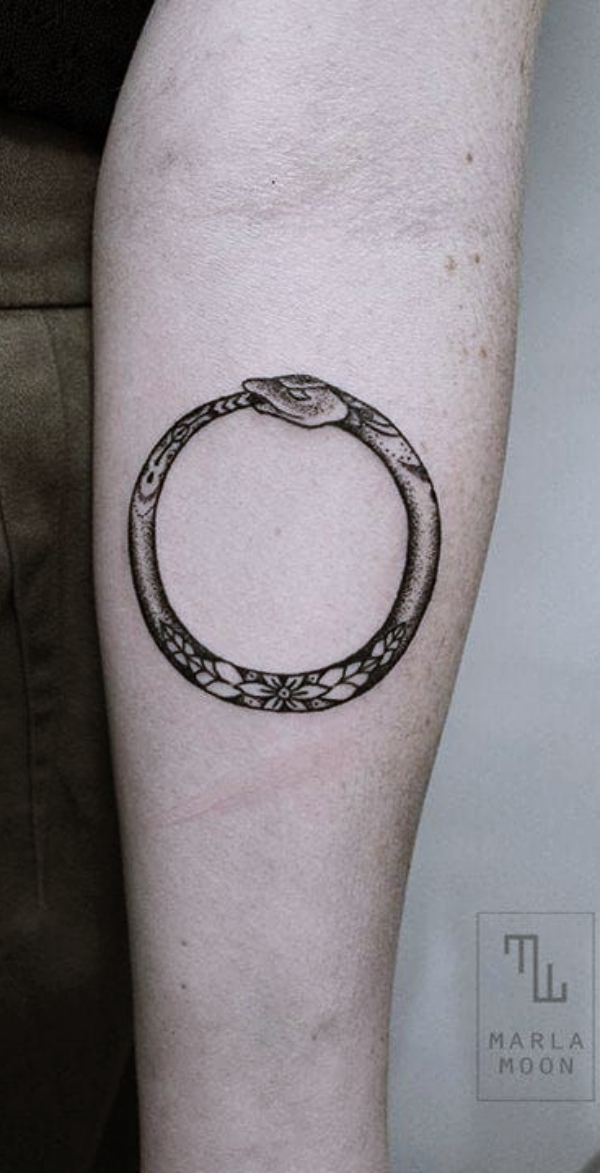 One of the three children of Loki and Angrboda, the Ouroboros is a snake that eats its own tail. This tattoo symbolizes the circle of life and the way we all react to it. And here are Small Tattoos for Travelers with Meanings!
Rune
Tattoo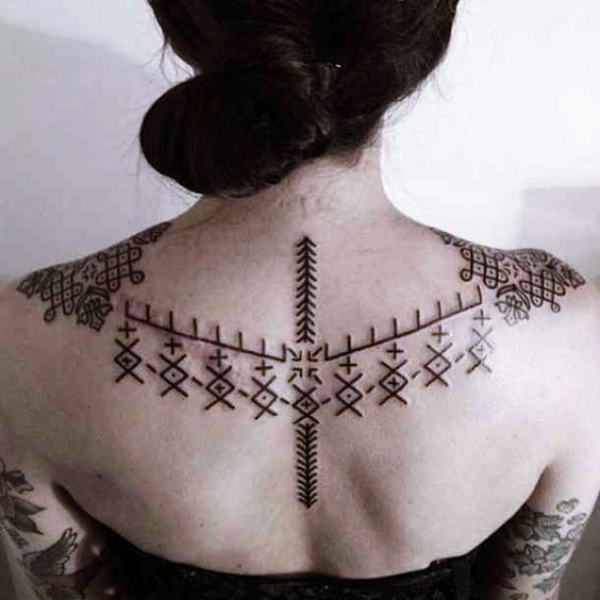 Rune tattoos are the communicating language tattoos of the Vikings. You can have many of them that you want to convey your message through. With this, here are some Meaningful Unalome Tattoo Designs and Symbols!
Double Arrow – Create
Your Own Reality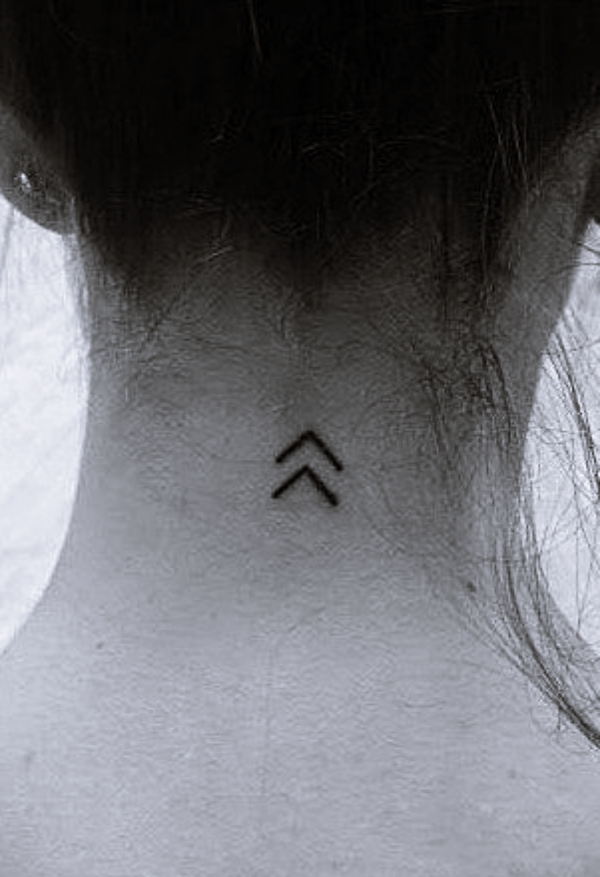 The double arrow is a Viking runes tattoo that says, "Create
your own reality.". Therefore, if you are someone who creates and clears paths
for yourself, then you should get this tattoo.
The
Celtic Triskelion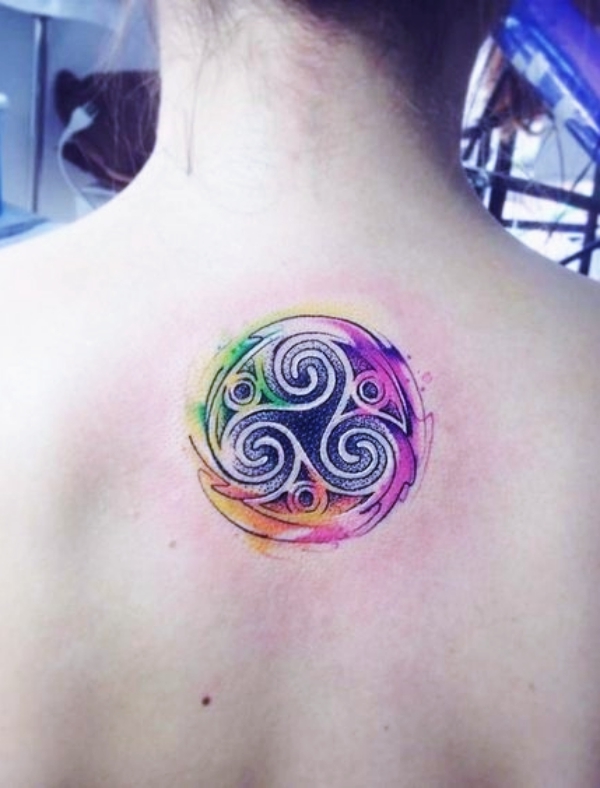 Looking like a running man, this tattoo is similar to Odin's
horns. It represents perseverance and hard work!
Valkyrie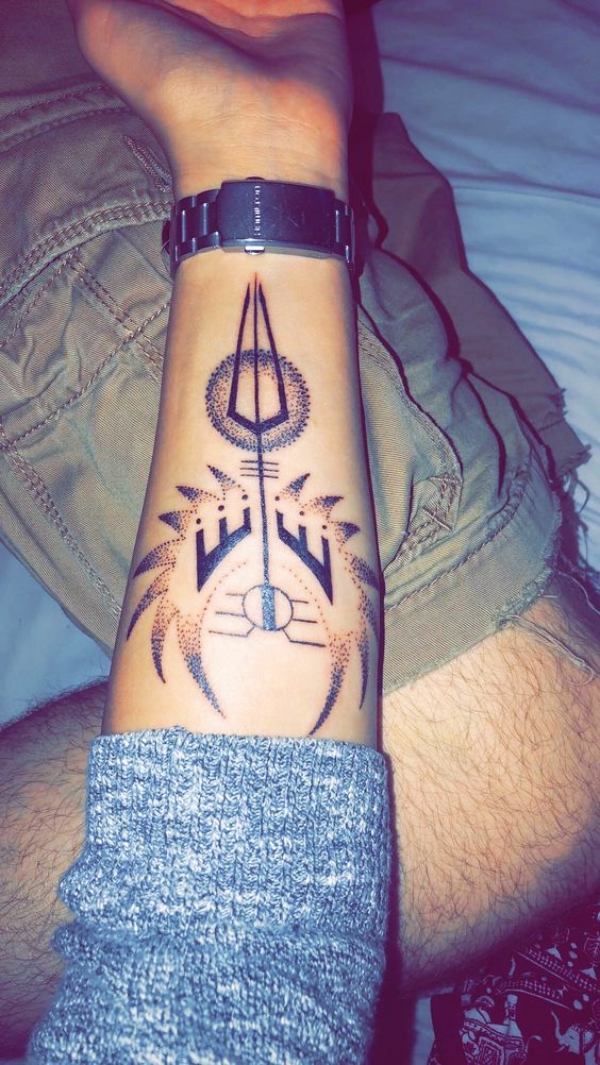 Chooser of the slain- the Valkyrie is a female character in
the Norse mythology who decides who dies and who survives. It symbolizes control
and power over fate!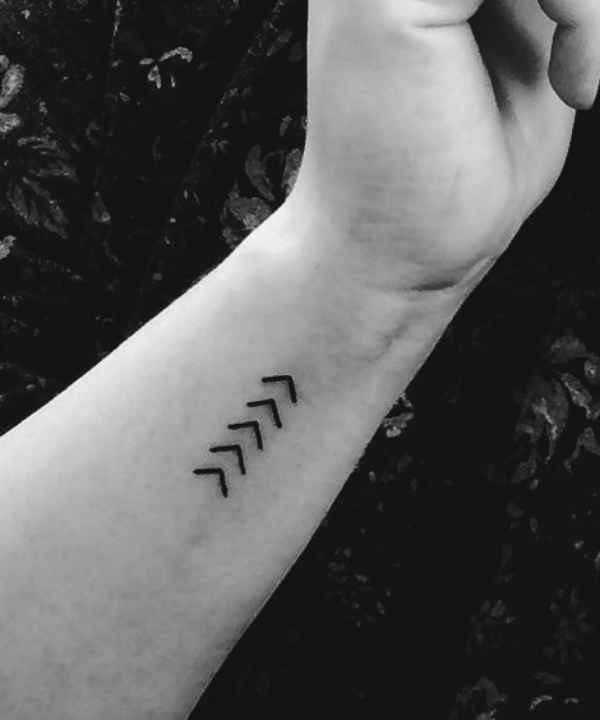 Image source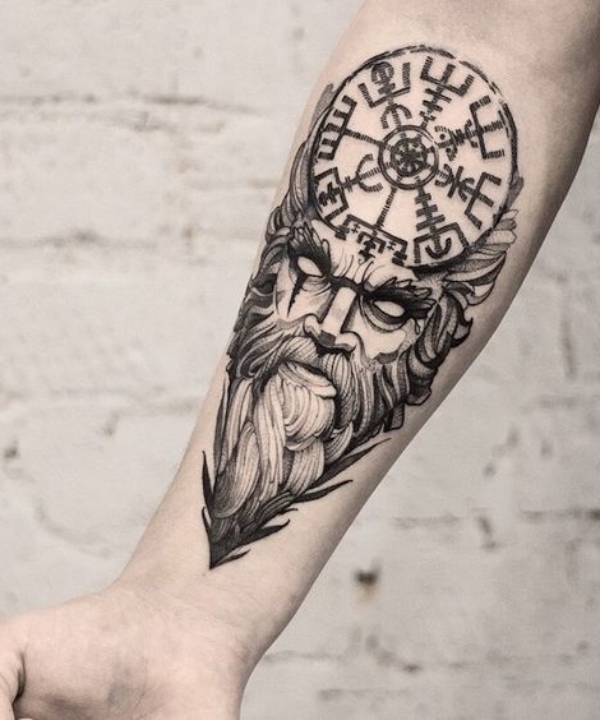 Image source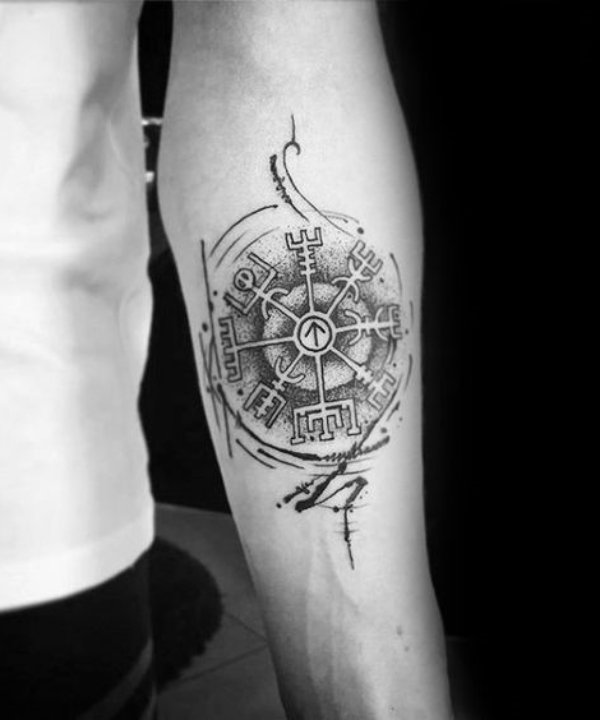 Image source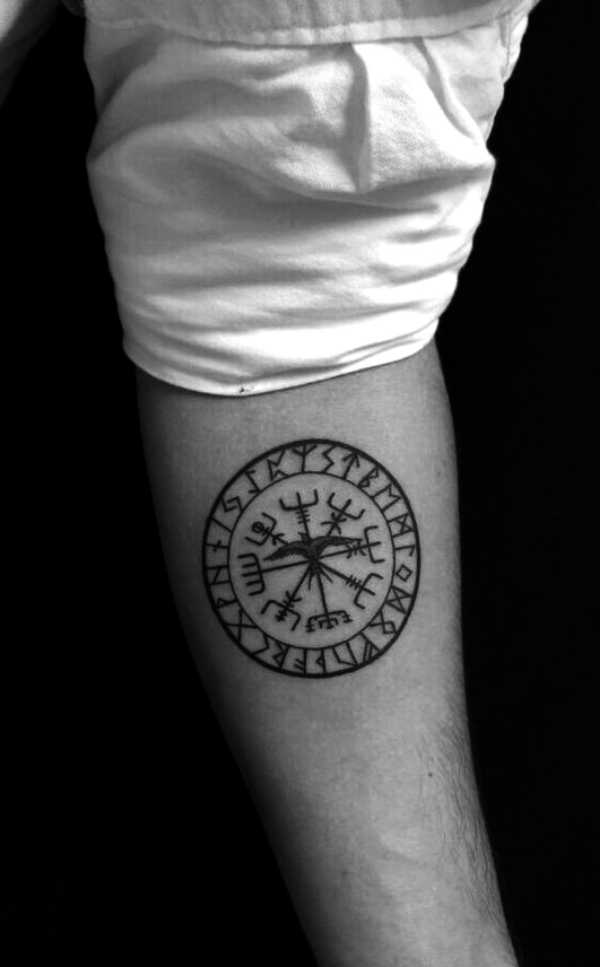 Image source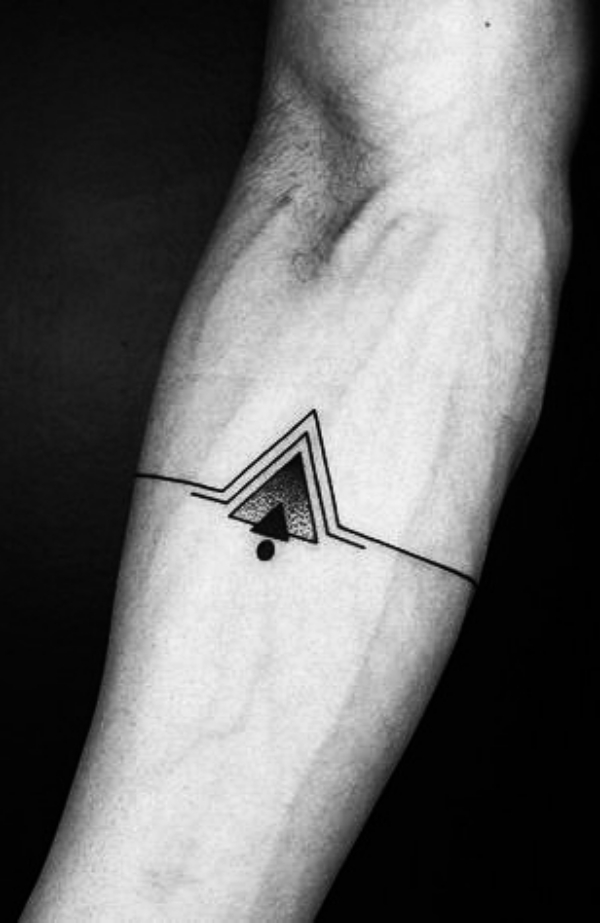 Image source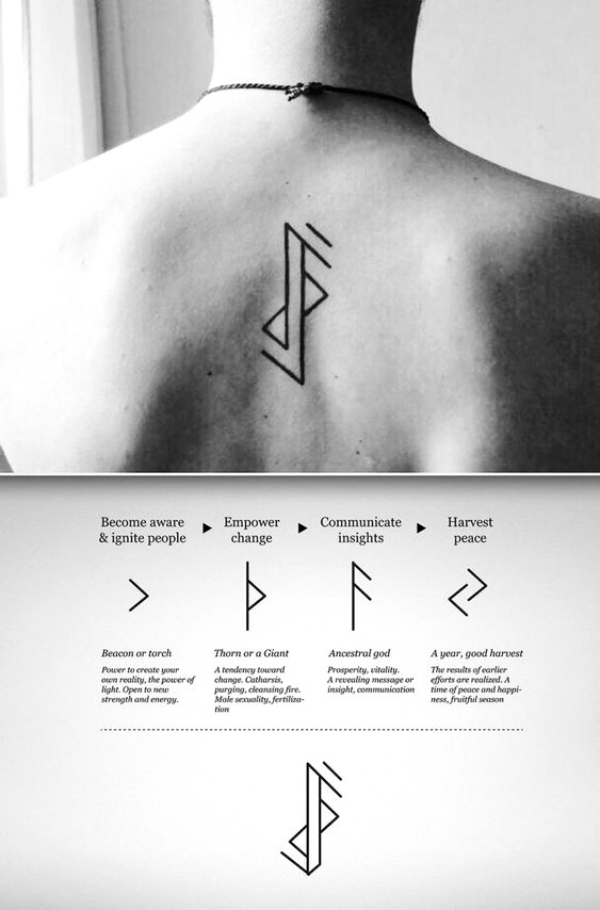 Image source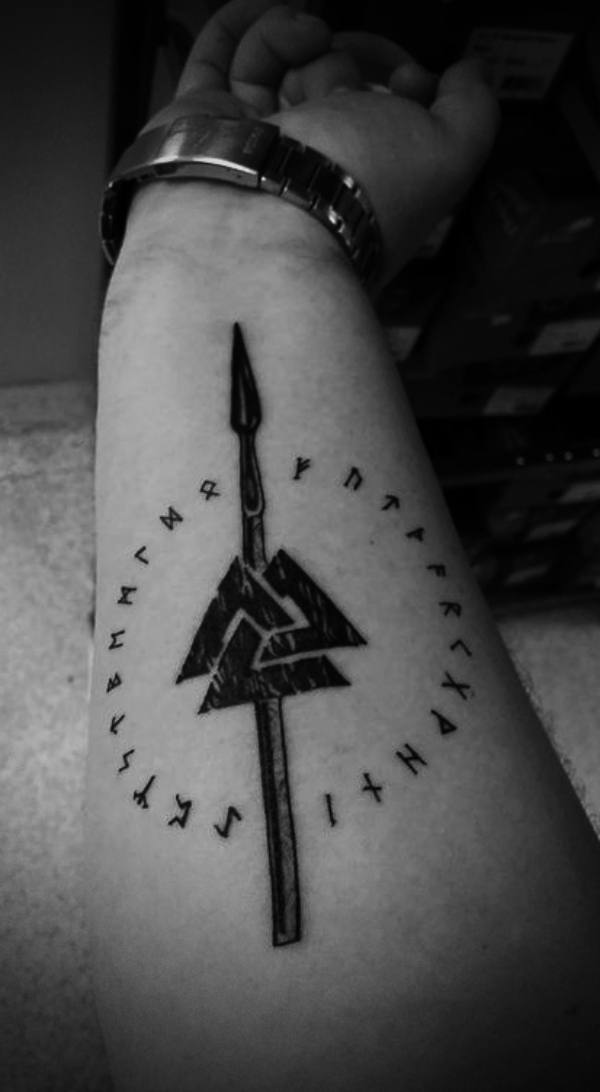 Image source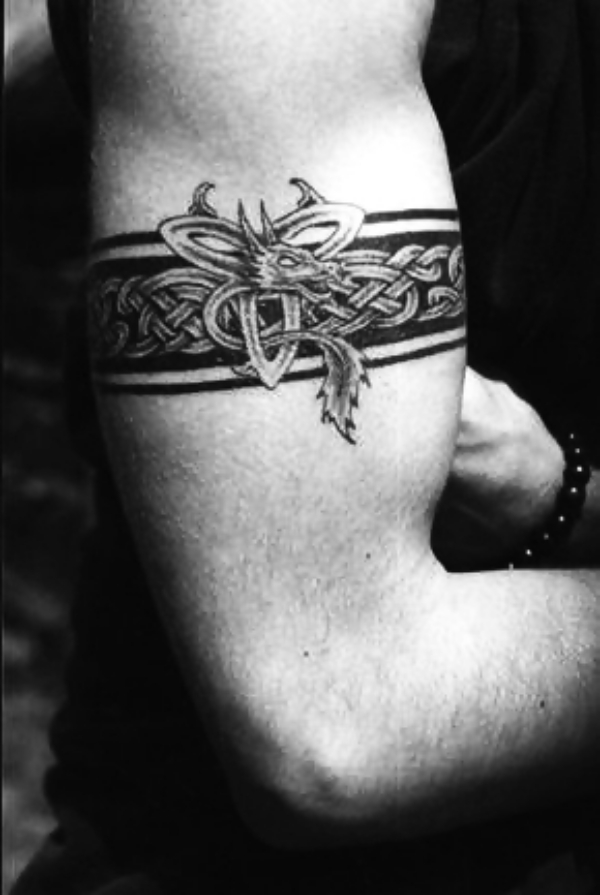 Image source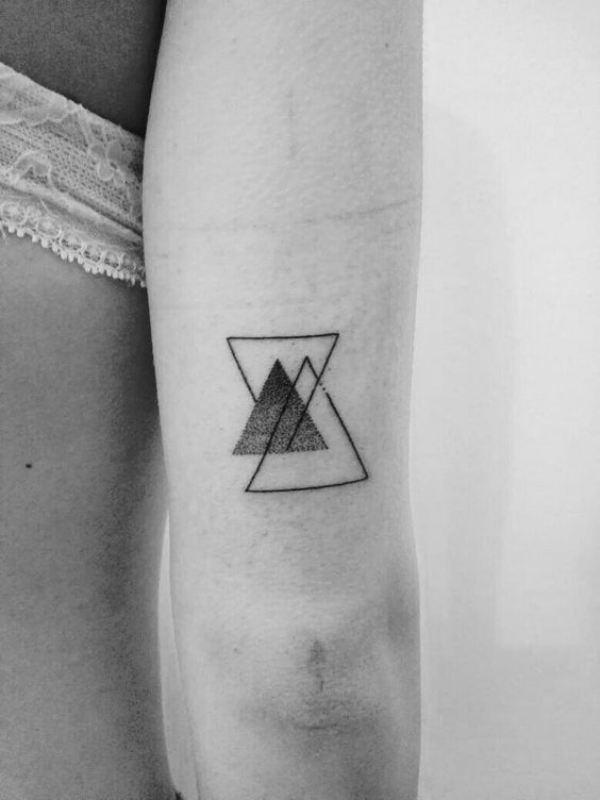 Image source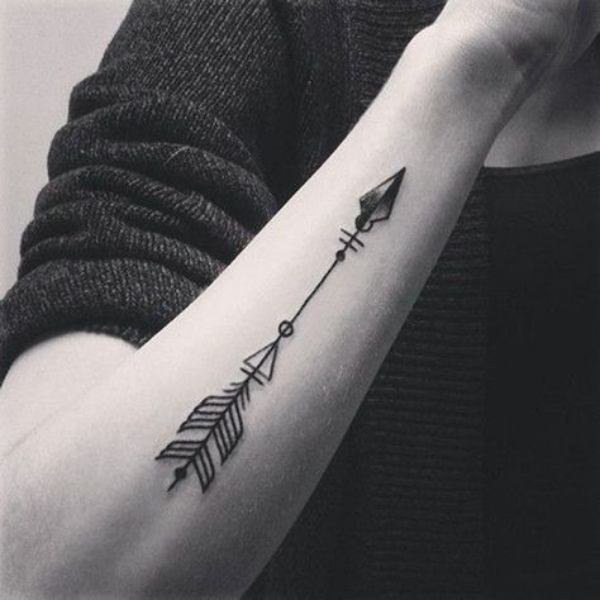 Image source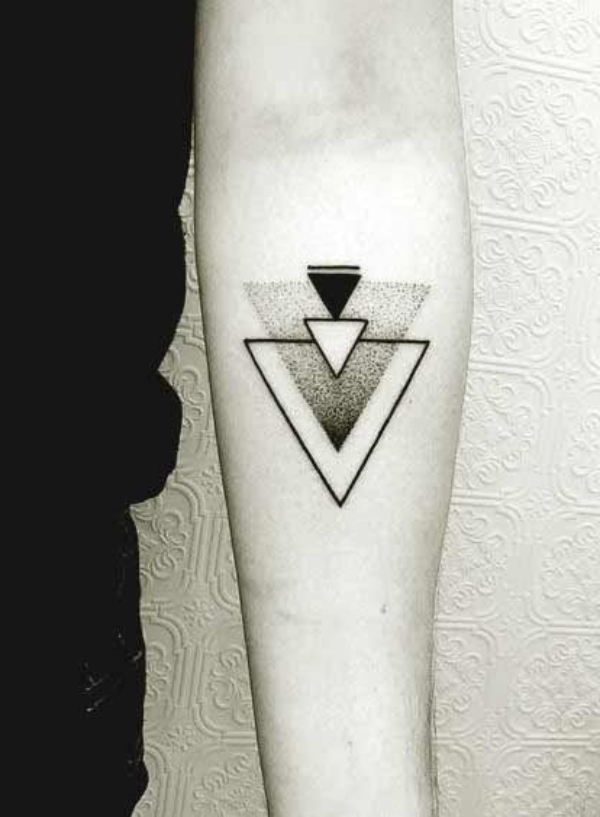 Image source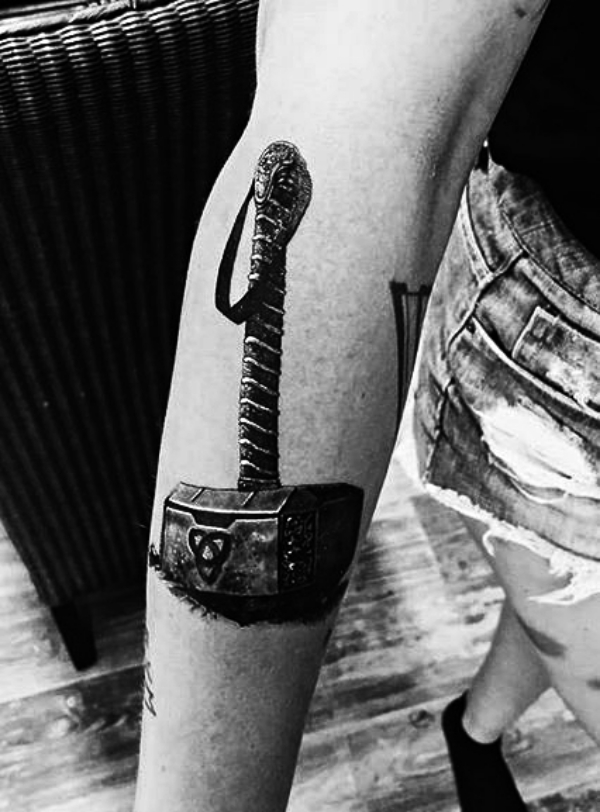 Image source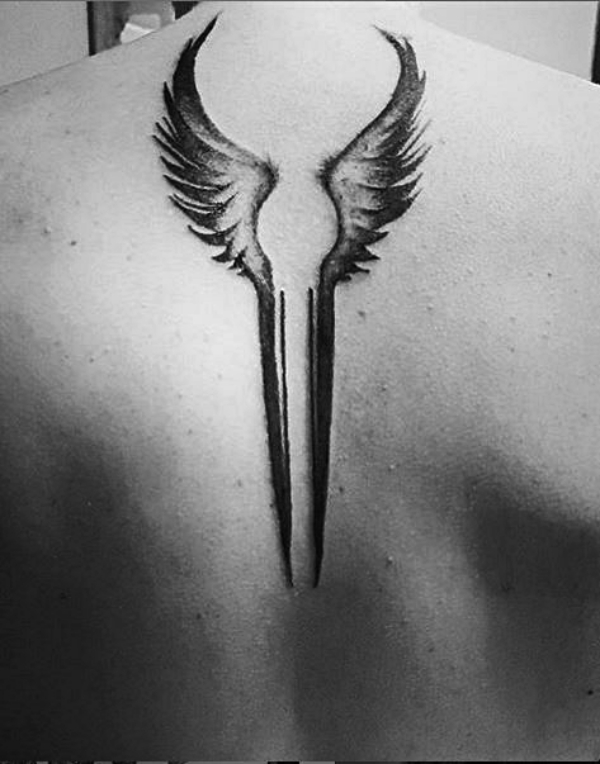 Image source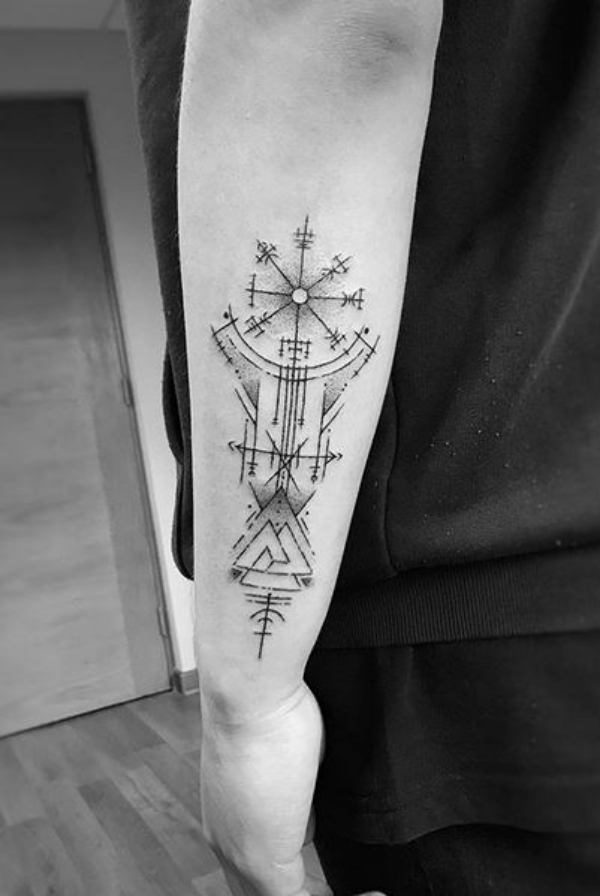 Image source
Image source
Did you like these Powerful Viking Tattoo Designs with their meanings? We hope they inspire you to have an obstinate decision taking power in your life! Every tattoo has a specific meaning and you should get them if you relate to them.  Moreover, the place where these tattoos are placed is also important so that they have a much powerful impact! Lastly, here are some Masculine Wolf Tattoo Designs For Men